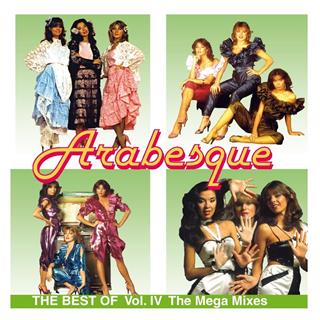 Arabesque
Indio boy (megamix-version)
There are at least six artists that go by the name Arabesque.
1) A German disco group,
2) A hip hop artist from Toronto, Ontario
3) A Dutch prog-metal band
4) A Siesta Records indie pop band lead by Keith Girdler and Paul Stewart, former members of Sarah Records band Blueboy (changing into Beaumont),
5) A traditional arabian group.
6) 1970s Progressive Rock band from Pittsburgh, PA

1) Arabesque was a famous German disco music group formed in 1977, consisting of Sandra Cretu (joined the group in 1979), Jasmin Vetter, and Michaela Rose.