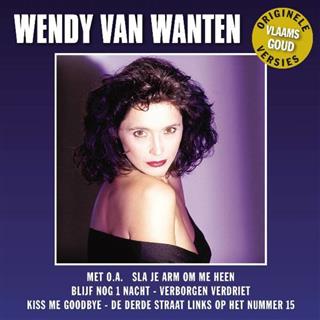 Wendy Van Wanten
Sla je arm om me heen
Wendy Van Wanten, (Iris Van De Kerckhove) born in Oostende, 6th februay 1960 is a Flemish singer and TV-personality.

Iris Van De Kerckhove started her career as a model for a bureau from Ghent. She appeared in magazins like Elle, Vogue, Burda, Flair and The American New Look, … She had jobs in Paris, Dusseldorf, Amsterdam, Bahama's and Arizona (USA)

In 1986 she became the winner of the Baccara-trophy as Iris in the team of Johan Verminnen with the song "If I could only ...."