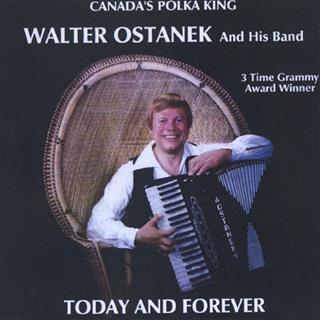 Walter Ostanek
Bernie's polka
Ladislav Walter Ostanek (b. April 20, 1935 in Duperquet, Quebec), is a well known accordionist from St. Catharines, Ontario where his family settled as a boy.

Young Walter received his first accordion as a gift in 1944. After several years, Ostanek became a popular entertainer in Southern Ontario. Performing Cleveland-Style Polkas and Waltzes. He could be heard frequently on the radio in St. Catharines and Welland.

In 1963, Ostanek and his band, Walter Ostanek Band, would record their first of many albums.