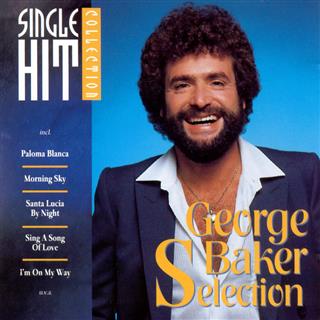 George Baker Selection
Paloma blanca
George Baker Selection was a rock band from Hoorn, the Netherlands.

George Baker (born Johannes Bouwens, The Netherlands) is the singer, songwriter, and founder of the Dutch pop music band, the George Baker Selection in 1969. They have sold over 20 million records worldwide.

The band acquired international fame with the two major hit singles; the psychedelic rock-style Little Green Bag (1969), and Paloma Blanca (1975).

In 1982, Paloma Blanca was used in the TV movie The Executioner's Song.