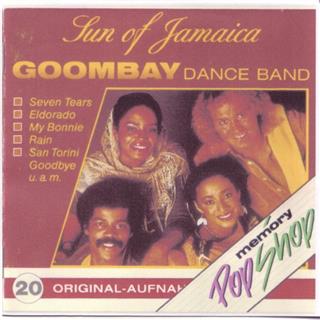 Goombay Dance Band
Sun of jamaica
The Goombay Dance Band was a German-based band of the 1970s created by Oliver Bendt. The band is named after a small bay on the Caribbean island of St. Lucia.

Their music had a distinctive sound, a mixture of Caribbean Soca or Calypso and western Pop music.

Their most successful song was Sun of Jamaica which topped the German single charts for nine weeks in 1980. In 1982, their song Seven Tears (song) topped the UK singles chart for 3 weeks.

A "best of" album was released in 2005.