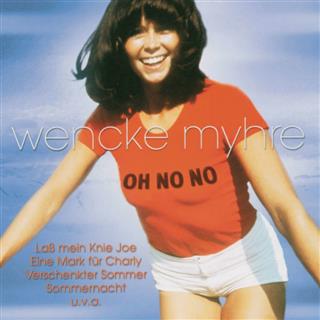 Wencke Myhre
Lass mein Knie, Joe
Wenche Synnøve Myhre (born February 15, 1947, in Kjelsås, Oslo) is a Norwegian singer and actress who has had a great number of hit songs since the 1960s in the Norwegian, German as well as the Swedish markets and languages.

She got her first recording contract with composer and producer Arne Bendiksen at an age of 13, when she won a talent contest in Oslo in 1960.

Myhre represented Germany in the Eurovision Song Contest in 1968 with the song 'Ein hoch der liebe'.